ICRS2018 Organizing and Scientific Committee
Marcelle Machluf, ICRS President, Technion–Israel Institute of Technology
Rosa Azhari, Azrieli College of Engineering Jerusalem
Chezy Barenholz, The Hebrew University of Jerusalem
Simon Benita, The Hebrew University of Jerusalem
Ofra Benny, The Hebrew University of Jerusalem
Galia Blum, The Hebrew University of Jerusalem
Avi Domb, The Hebrew University of Jerusalem
Rimona Margalit, Tel Aviv University
Dan Peer, Tel Aviv University
Avri Rubinstein, The Hebrew University of Jerusalem
Ronit Satchi-Fainaro, Tel Aviv University
Avi Schroeder, Technion – Israel Institute of Technology
Yoram Sela, Sela Pharma Ltd.
Tomer Bronshtein, ICRS2018 Secretary, Technion–Israel Institute of Technology

MedinCell is a technological pharmaceutical company, focusing on useful innovation to optimize the efficiency of medical treatments and make them accessible all over the world.
MedinCell and the ICRS are proud to announce an Open Innovation Essay Contest that will be held in conjugation with the ICRS2018 meeting with the objective to promote original thoughts and novel ideas and paths towards solving several of the most urgent questions in the field of Controlled Release.
The Contest is open for graduate and post-graduate students from Israeli Higher Educations Institutes attending the ICRS2018 meeting.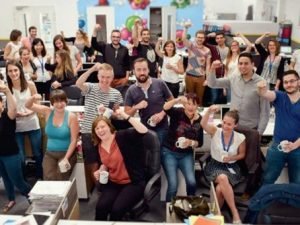 Invited Speakers International & Keynote Speakers

Daniel Kohane
Boston Children's Hospital and Harvard Medical School
"Transtympanic drug delivery"

Stefaan De Smedt
Ghent University 
"New physical and chemical approaches for the cytosolic delivery of bio-therapeutics and nanoparticles into cells"
 Randy Mrsny
University of Bath "Employing endogenous pathways for the oral delivery of biopharmaceuticals"

Chiara Pastore
Associate editor, Nature Nanotechnology
"An insider view to publishing in Nature Nanotechnology"
 Mark Behlke
Chief scientific officer, Integrated DNA Technologies
"Mitigation of off-target effects in CRISPR genome editing"

Paolo Decuzzi
Italian Institute of Technology
"Designing soft polymeric nanoconstructs for vascular drug delivery and brain depots"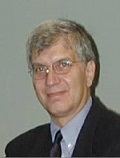 Ron S. Kenett
The University of Turin and the
KPA  Group
"On reproducibility of research rindings with generalizability methods: An example from translational medicine" (together with Avri Rubinstein)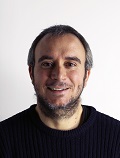 Adolfo López Noriega
MedinCell France
"BEPO®: Injectable in situ forming depots for sustained release of APIs"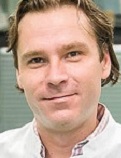 Twan Lammers
RWTH Aachen University Clinic
"Smart Macro-Nanomedicine" 
Quentin Vicard
Regenerative Medicine, Sartorius, France
"How can we optimize the process development of a viral vector: Example for an Adeno Associated Virus?"
Special Guest: Prof. Meir Wilchek
We are honored to welcome Professor Meir Wilchekfrom the Weizmann Institute of Science, Recipient of the   Wolf and Israel Prizes, to open our session on CANCER-TARGETED DELIVERY presenting "A short history of   Drug-antibody conjugates (ADC) development".
Local Speakers (partial list)
Roey Amir, Tel Aviv University
Chezy Barenholz, The Hebrew University of Jerusalem
Simon Benita, The Hebrew University of Jerusalem
Ofra Benny, The Hebrew University of Jerusalem
Chaya Brodie, Bar-Ilan University
Cyrille Cohen, Bar-Ilan University
Smadar Cohen, Ben-Gurion University of the Negev
Avi Domb, The Hebrew University of Jerusalem
Eldad Elnekave, Rabin Medical Center
Noam Emanuel, Polypid Ltd.
Gershon Golomb, The Hebrew University of Jerusalem
Netanel Korin, Technion – Israel Institute of Technology
Joseph Kost, Ben-Gurion University of the Negev
Jonathan Leor, Tel Aviv University
Boaz Mizrahi, Technion – Israel Institute of Technology
Daniel Offen, Tel Aviv University
Vered Padler-Karavani, Tel Aviv University
Dan Peer, Tel Aviv University
Rachela Popovtzer, Bar-Ilan University
Avri Rubinstein, Hebrew University of Jerusalem
Ronit Satchi-Fainaro, Tel Aviv University
Avi Schroeder, Technion – Israel Institute of Technology
Ester Segal, Technion – Israel Institute of Technology
Doron Shabat, Tel Aviv University
Yosi Shamay, Technion – Israel Institute of Technology
Orit Shefi, Bar-Ilan University
Alejandro Sosnik, Technion – Israel Institute of Technology