The Israeli chapter of the Controlled Release Society (ICRS)
(registered as The Israeli Society for Controlled Delivery of Bioactive Materials)
is a not-for-profit national organization, with offices in Jerusalem and Karmiel.
ICRS was conceived in 1996 as the Israeli local chapter of Controlled Release Society (CRS), a multinational organization that is devoted to the advancement of the science and technology of controlled release.
ICRS is a multi-disciplinary society dedicated to the science and technology of controlled release and delivery of drugs, biological and agrochemical agents and food, and promoting education by releasing science to deliver a better future.
The science of controlled release represents the research discipline based on the understanding the interactions between the active molecule, the delivery system and the biological or environmental barriers. ICRS serves 250 members from Israel, half of the membership representing industry and the other half, academia. Volunteers from academia and industry perform the various executive and administrative functions and tasks.
The mission of ICRS is to advance the science and technology of controlled release systems for the temporal delivery of substances for agricultural, veterinary, cosmetic, medicinal and household applications
Organization of Scientific meetings with participation of scientists from academia and industry
One important task of ICRS is to support and encourage active participation of young scientist in local and international scientific meetings
Sponsorship of workshops
Publication of the ICRS Newsletter
Relationships with other societies within and outside Israel.
ICRS has established two awards:
This text is an abstract from the original regulation and should be regarded as one. 
In any event of a conflict between the abstract and the original one the last would be the one that counts.
The Israeli Society for Controlled Delivery of Bioactive Materials.


Yovalim 57, D.N Misgav, Yovalim, North 2014200, Israel
To promote, encourage and distribute knowledge, research and development in the field of controlled
release of drugs and agro-chemicals.
Organize meetings in these subjects.
Maintain relationships with other societies in and
out of Israel.
The Society is non-profitable.
Profits will be invested in the promotion
of Society's objectives.
The society will hire paid and unpaid personal.
membership fee 
donation 
selling Society's publications 
inheritance 
investments
For Membership application, use the enclosed form
Every regular member will pay for membership at times and rates that will be decided by a committee.
The Society has two types of membership:
regular membership and student membership.
A member can take part and vote in any general assembly and will be counted once in each vote.
He is allowed to choose and be chosen for the committee.
A member can take part in all the Society's activities and enjoy its services
Biotechnology and Food Engineering
Technion – Israel Institute of Technology
Haifa 32000
Phone: 972-4-8294916
Fax: 972-4-8293399
Email: machlufm@tx.technion.ac.il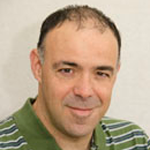 Scientific executive committee
Ben-Gurion University of the Negev
Department of Clinical Pharmacology
POBox 653
Beer-Sheva 84105
Phone: 972 8 647 7362
E-mail:
ayeletda@bgu.ac.il
Technion – Israel Institute of Technology
Department of Chemical Engineering,
Rooms: 351 (office); 102 (lab)
Haifa 32000, ISRAEL
Dr Avi Schroeder: avids@technion.ac.il 
Tel (Avi): +972-77-887-1953 // (lab) +972-77-887-1862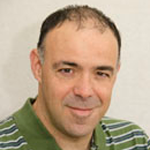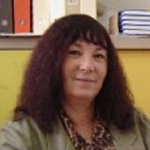 The Simko Chair for Breast Cancer Research
Department of Biochemistry
Tel Aviv University
Tel Aviv 69978, Israel
Office phone: 972 3 6409822
Office fax: 972 3 640 6834
Email: rimona@post.tau.ac.il
Technion – Israel Institute of Technology, Faculty of Biomedical Engineering, Haifa, 32000 Tel.: 972 4 8294135 Fax: 972 4 829 Email:
Noah@bm.technion.ac.il
<